Port Tyrepower is open and working to ensure our customer and staff safety during the COVID-19 pandemic. Find out more
SPORTSMAN'S DINNER – 25th MAY 2017

ABN: 52 646 087 012
In Aid of The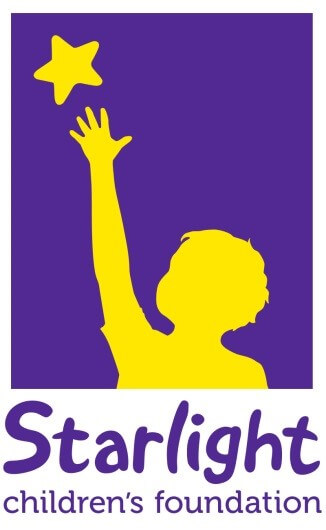 Port Tyrepower recently arranged a special sportsman's dinner for the Starlight Foundation through Tre4Kidz. The venue was the Port Macquarie Golf Club and we were entertained by the following guest speakers.
Shelley Watts:
Olympic female boxer and Commonwealth Games Gold Medallist
Tim Lane: Ex Wallaby and assistant coach of Australian 1999 World Cup winning side
Jason Krejza: Ex Australian and State cricketer.
95 patrons paid $70.00 per head, engaged in raffles and auctions that raised in excess of $18000.00
All guest speakers gave freely of their time and we enjoyed some great stories.
Shelley Watts was indeed inspirational and was passionate about her sport and representing Australia at the Olympics and Commonwealth Games.
Shelley was a gifted Soccer player when a serious ACL injury ended her career, so to retain fitness she took up boxing. Another female boxer at her Gym was trying out for the London Olympics, so Shelley agree to be her sparring partner. One thing led to another with Shelley having her first fight in 2010. This fight lasted only one minute and her opponent did not land one scoring punch.
Moving on Shelley won the Light Weight Gold Medal at the Commonwealth Games in Glasgow 2014, was named top boxer at the International Silesian Tournament in Poland and crowned Female Fighter of the 2015 Australian Championships.
She made here Olympic debut at the 2016 Rio Games, after finishing 2nd at the Asia/Oceania Qualifiers in the same year.
Shelley now sits on the Australian Olympic Committee's Athlete's Commission, and has recently completed a double degree in Law and Human Movement.
She was a great Guest Speaker and a proud supported of Starlight.
Tim Lane was also inspirational in his address and in answering questions about the Wallabies and his extensive Coaching Career
Tim is a country boy from Baradine in NSW, schooled at St Stanislaus College Bathurst. Initially a League player, was introduced to Union at School where he went on to represent NSW Schools. He played for Randwick Wests Brisbane QLD and Australia, including 3 Test matches, one involving a loss 10-9 to the All-Blacks in 1985 at Eden Park.
After football Tim enjoyed a celebrated coaching career, in Australia France South Africa Italy and Georgia, but most notably Tim was Rod Macqueen's assistant Coach for the World Cup winning Wallabies in 1999, at the same time winning the Bledisloe Cup for three consecutive years and the Tri Nations
Tim is now a resident of Port Macquarie and a strong supporter of Starlight and their aims in helping sick kids.
Jason Krejza was great to listen to, his cricket career saw many ups and downs, coming from a meagre background in Western Sydney. His father was from Croatia and mother Polish. Jason's dad was a professional soccer player and saw his sons following his example. A hard task master that did not sit that well with Jason who describes himself at that stage in his life as rebellious.
So Jason took to cricket and was known for his ability to spin the ball a considerable distance. He was an attacking spinner and as a result went for runs but he took wickets, being one of few who took 8 wickets in an innings on debut for Australia, with 12 wickets for the match.
Jason talked about the contribution Starlight makes to the lives of sick children, in particular their ability to grant wishes for those who might never meet their idols or enjoy extensive travel. He talked about growing up in Western Sydney and the difficulties faced by migrant families in assimilating, particularly in sport. He found a niche in Cricket and although injury, occasional poor form and compromising wickets, saw him fall from grace, he still managed to play 2 test matches and 8 ODI's for Australia.
Jason now has a significant cricket coaching business in Sydney and has a genuine interest in participating in our Trek across the Murray later this year.